Yay! Big thanks to Laura over at La La's Book Reviews for nominating me for this award. She is really awesome, and I recommend you all check her out my clicking here.
⋘The Rules⋙
Put the award logo on your blog.
Answer 7 questions asked by the person who nominated you & create 7 new ones
Thank the people who nominated you, linking to their blog.
Nominate any number of bloggers you like, linking to their blogs.
Let them know you nominated them (by commenting on their blog, etc.)
⋘Laura's Questions⋙
1. Do you read non-fiction books? If so, which one is your favourite?
Do memoirs/autobiographical novels count as non-fiction? I presume so. Thus, I would either say Catch Me If You Can by Frank Abagnale, and A Work In Progress by Connor Franta.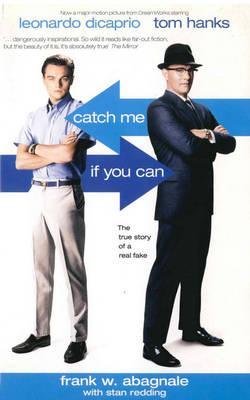 Firstly, Catch Me If You Can. I read this book quite early on this year, and I really enjoyed it. It's action-packed, and unbelievably clever as well as being witty. What's more, it's truly difficult to believe that this is not a work of fiction, for the storyline beats any adventure book I've ever read. Also, because you know it's all true, it has a little bit more of an edge to it, and it becomes so much more gripping because you know each moment is a matter of life lived freely or life locked up in a prison cell for a real person.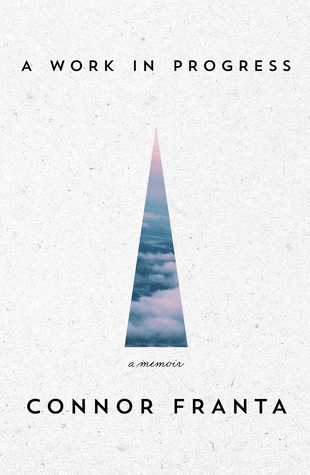 Second to this, I would pick A Work In Progress by Connor Franta. This memoir is truly inspiring, and it reflects so much honesty and raw emotion. For once, the author doesn't have his life together, and is simply telling his story thus far. Instead, he is exactly what the title dictates – A Work In Progress – and it's so nice to read from the perspective of someone who is unsure of their future just as you are, yet has every reason to be optimistic.
2. Do you like open endings or not? Why?
As much as I enjoy being satisfied with the ending to a book, having all the questions I could ever create answered, I still love the different ideas that can materialize from the ending of a book. Granted, it's slightly disappointing when a book ends abruptly, yet I still love to fabricate the endings myself, and consider with other people what the true ending is. Some good examples of cliff hanger
endings include:
3. What do you want to be when you grow up?
I'm not 100% sure yet, but I definitely want to be in writing-media. Recently, I've been toying with the idea of working for a magazine, for I think that would be really enjoyable. Also, though, I've considered TV presenting, being a news reader, and even being a weather girl. Frankly, though, I would love to be a fully-fledged author, and my book be on the New York Times Best Sellers list. A girl can dream!
4. Your favourite animal is…
My readers, I regret to tell you, I am not an animal lover. Honestly, I dislike them, but – if I had to choose – I would choose an Okapi, simply for how crazy it looks.
Despite looking half Zebra, it's actually closely related to the Giraffe, which you can definitely see in the facial features. However, they are quite small despite their ancestory,
reaching only about 1.5 metres tall. I like to think this is what Giraffes looked like before they had to stretch their necks, and before they developed their trademark yellow and brown colouring.
5. Mention 3 book pet peeves.
Only 3? I have so many! Actually, I just wrote a post all about this, and you can check it out by clicking here. Until then, I will bullet point briefly my 3 biggest from that post, but you'll have to visit that post for more detail! Shameless self promotion. *winks*
When the sequel sucks.
Clichés.
Unnecessary swearing.
6. Do you play any musical instruments?
I had a brief rendezvous with the cello back when I was younger. If I were to play now, I'd definitely be rusty! For me, though, it was never impulsive playing, and simply myself wanting to find something I'm good at, and failing, which is why I gave it up. To this day, I'm still searching for my secret talent, but it takes trying something new to find it, which is why I look back on my cello days fondly!
7. How many languages do you speak?
I speak fluent American.
Joking!
I can speak English, because it's my native language, but I can also speak enough French and Spanish to get by. I have a GCSE in French, and I'm working towards one in Spanish which I should get at the end of this school year.
⋘My Questions⋙
What is your favourite book genre? Why?
Libraries, book stores, or online book shopping?
Which is your most idolized book character (if any)?
What is your dream job?
What is your favourite book as of this moment? What is your favourite book of all time?
What are you currently reading? Are you enjoying it? What's your favourite thing about it so far?
Do you have a secret talent? What is it?
⋘The Nominees⋙
Annie @ Annie of Greener Gables
Analee @ Book Snacks
Jenaca @ Jenacide by Bibliophile
…and YOU! If you feel like answering my questions, I absolutely encourage you to do so! Make sure you tell me if you do, I'd love to read your answers!