I've seen a lot of people writing posts of this fashion, and I can relate to a lot of them. Thus, I wanted to share with you guys the book-ish things that really grind my gears! 
When the Sequel Sucks
So, you love a book. And then, the happily realisation comes about that there's going to be a sequel. Hurrah! You race to the book store/Amazon, purchase said sequel, and start reading as soon as possible. And then it hits you: the writing isn't as good/the plot sucks/your favourite characters are gone/there's no action/this is a re-hash of book 1/this book sucks!
I hate it when this happens! It's so frustrating when you realise that the sequel of your dreams isn't all it cracked up to be! Here are some personal examples:
Revenge Wears Prada by Lauren Weisburger – was there even a need for this book?
Insurgent by Veronica Roth – frankly, the series is just downhill from book 1. I hate Tris in this book.
Beautiful Darkness by Kami Garcia – The sequel to Beautiful Creatures, a lot of people hate this series, anyway. Personally, I really enjoyed book 1. Book 2, however, was stupid. Book 3 was OK, but please, don't get me started on book 4!
Clichés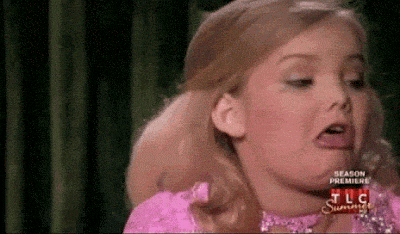 Some things are hard not to cliché, granted, but others…there's a limit to how cheesy you need to be. Sometimes, cliche is good, fun, and light. Examples include:
Anna and the French Kiss by Stephanie Perkins
The Summer I Turned Pretty by Jenny Han
City of Bones by Cassandra Clare
However, once you cross that fine line, your book makes me want to puke. Examples include:
Paper Towns by John Green – don't shoot me.
The 100 by Kass Morgan – it's so cliché it's predictable.
Dash and Lily's Book of Dares – *runs to find bucket*.
When Authors Try to be Relateable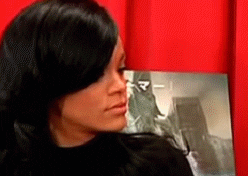 Not cool! Some authors probably do this successfully, and become relateable without trying. Others, though, fail miserably, and it becomes painfully clear that they really wanted that line to be quoted/they really wanted that line to be funny/they really want to be noted as relateable. Examples include:
To Hear the Ocean Sigh by Bryant A. Loney – click to read my review. So unrelateable, yet so determined to be relateable.
Grow Up by Ben Brooks – not as funny as Brooks probably thinks.
The Fault in Our Stars by John Green – again, don't shoot me.
Unnecessary Swearing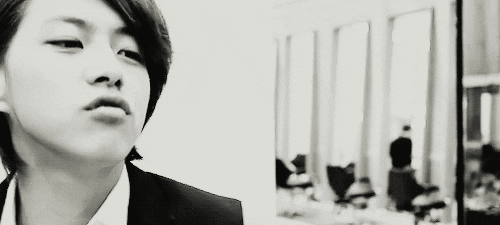 This is common in a lot of YA novels. YA authors – do you think all teenagers swear a lot? Do you think all teenagers believe it to be cool to swear a lot? Do you think it makes your book appeal to teenagers more? I honestly do not know where this trend comes from, but I find it so annoying when authors include a lot of swearing. Often, it ruins a perfectly good book, simply because it makes you cringe. One prime example includes: Eleanor & Park by Rainbow Rowell – why do they all swear so much? It does nothing to help the story!
However, it is true that it becomes really annoying when the author is trying to cover up blasphemy. For example, "what the heck" as opposed to "what the hell". What's the point?
When the Leading Girl Just-So-Happens To Be Drop Dead Gorgeous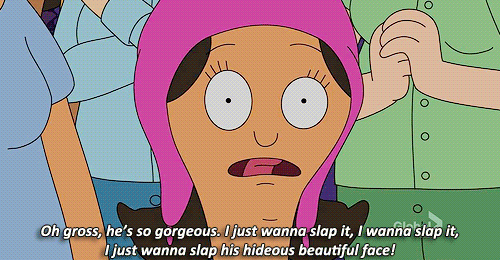 This is unrealistic and so annoying! The worst occasions are when the girl plays it down – "I guess I'm pretty" – just after being described as a supermodel. NO! STOP! This happens a lot in YA books, which makes it even worse; what is your reader going to think? She has to be outrageously stunning to get the guy? It's these unrealistic standards that lead to body shaming and self hate! YA authors, please, stop doing this!
Shatter Me by Tahereh Mafi – click to read my review – is the best/worst example of this. Juliette essentially looks in the mirror for the first time after about a year in captivity and realises she's beautiful. Realises. Why is her beauty so necessary to the story?
---
And there we have 5 things that frustrate me in books! Let me know if you'd like to see another post like this – I have many more bookish pet peeves!
Comment down below your biggest bookish pet peeve!