I know summer is coming to a close, but I was tagged by the lovely Erika over at Erika in Bookventureland to complete this tag, and I never say no to a tag! So, let's get right on into it! If you like the sound of any book I mention, feel free to click on the cover, and you'll be taken to its Goodreads page.
1. Show a book with a summery cover.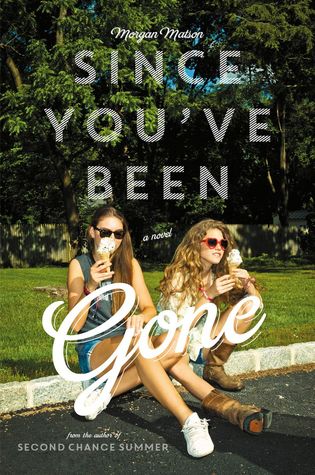 It took me a while, but I eventually chose Since You've Been Gone by Morgan Matson. I know it isn't the most summery cover ever, but it's the most summery I could find! The girls on the cover are in shorts and tanks tops, wearing sunglasses, and eating ice-cream, and so it definitely has a summery vibe. This book is also set over the course of a summer break, so it felt fitting.
2. Pick one fictional place that would be the perfect destination for a Summer vacation!
Unlike the previous, this one was a very quick decision for me – I chose Cousins Beach! This is the fictional beach town wherein Belly spends each summer in The Summer I Turned Pretty by Jenny Han. Belly describes this town in utter adoration, and it sounds so wonderful! From the boardwalk, to the pool, to the actual beach, I imagine Cousins Beach to be a really nice place to spend your summer.
3. You're about to go on a flight to your summer vacation. But you want to read a book that lasts for the whole flight, what novella do you choose?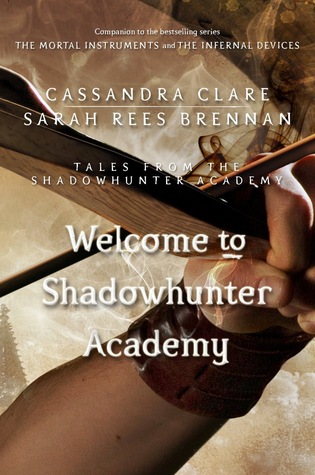 For this, I would choose one of the novella's from Cassandra Clare's series Tales From the Shadowhunter Academy, for they are told from the perspective of Simon Lewis, and I love a bit of Simon Lewis narration. Likewise, he never fails to make me smile, which would start my holiday on a positive note. Also, because it's a 10-book series, if I finish one, I can move straight onto the next. It's a win-win situation!
4. You have a case of Summertime Sadness. What happy book do you pick up to shine a smile on your face?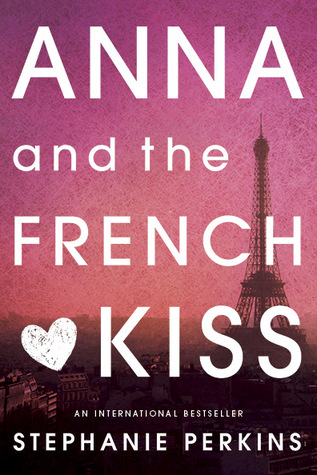 Definitely definitely definitely Anna and the French Kiss by Stephanie Perkins. I read this book last year when I was holidaying in Spain, and it took me one day on the beach to plough my way through it! I read a few chapters between visits to the ocean, and it made me smile all the way through without fail, and is a perfect pick-me-up and summer read, in my opinion.
5. You're sitting at the beach all alone…which fictional character would be your beach babe?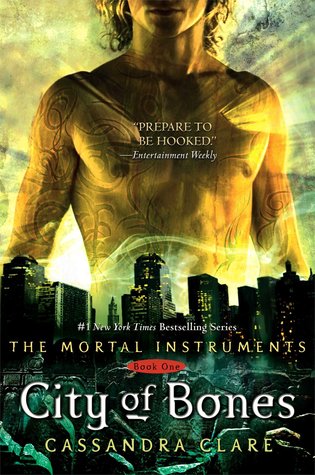 What even is one of my blog posts without mentioning The Mortal Instruments? For this I choose Jace *insert surname here*, for he has a really similar sense of humour to me, and…I mean…isn't he described as being ever so handsome? Sorry – did I say handsome? I meant death defyingly hot. That's right. Yep.
6. To match your ice cream you want an icy cool sidekick! Which fictional sidekick do you pick?
This one isn't a book character, but instead a fictional TV character. I choose Stiles from Teen Wolf, portrayed by Dylan O'Brien. He is so loyal to Scott and all of his friends, as well as being effortlessly funny and, again, drop dead gorgeous. I would, however, not like to befriend Stiles in season 3 if you know what I mean.
7. Share the Summertime Happiness! Who do you TAG?
I decided to tag some people I recently followed – I want to get to know you better!
-Franciska @ Life is Sweet in Books
-Syc @ The Lit Mermaid
-Holly @ Kota B. Books
-Bea @ When Curiosity Killed the Cat
-Amber @ Only True Magic
…TAG, you're it!
(If you've already done this/don't partake in tags, feel free to ignore!)
Thank you ever so much for reading!
Until next time 🙂