Hello everyone! It's Sunday, and I'm mid-way through a book so no reviews, but I still wanted to post! Thus, I decided to talk about 10 popular books I have not read and why. A lot of people have done this tag, but I got this idea from ABookUtopia, and you can click here to watch her video.
---
First up is the A Song of Ice and
Fire series by George R.R. Martin. Frankly, I find this book series intimidating – 800 pages per book? 5 books so far? I honestly don't think I can commit to a series for that long! I have some friends that have read all of the series so far and they adore it, so – as bad and anti-book as it sounds – I have resorted to watching the TV show (which, might I add, I am really enjoying so far.) I feel bad for not giving them a go, but maybe I will in the future. There's also the fact that there's so much I want to read, and in 800 pages, I could knock 3 other books of my to-read list. I guess I'm simply just not motivated enough to read them.
.
Next up is the Percy Jackson and the Olympians series by Rick Riordan. Last time I said that I was too old for a book, I was told otherwise, so instead I'll say this book series is aimed at those a little younger than myself. I still hear a lot of people talking about this though, and how much they loved it, but again – I find no reason to pick it up and read it. I actually heard about the film franchise before the books, and wasn't attracted to it then, and so wasn't attracted to the book series either. Generally, I feel as though I should have read this book at a younger age if I wanted to read it at all.
.
Last time I spoke about this book series, your comments encouraged me to want to read it. The Harry Potter series is probably the most popular book series in the world, and I was mistaken in thinking it was only for children. Thus, I have actually decided to read this series via Amazon's Lending Library, for the books are available there for me to read (I am a Prime member). I am actually quite excited to read this series, and I feel bad for not reading it yet! It's next on my to-read list, and I'll hopefully start on it tomorrow or the day after. I won't be marathon-ing this series, though, mainly because I don't want to get bored of it, but also because the Lending Library dictates you can only borrow one book a month. Thus, one HP book a month it is for me, and I should be finished by February 2016!
.
I see this book series floating around BookTube and the blogsphere
quite a lot, and frankly, it doesn't interest me at all. What I've heard about The Vampire Academy series by Richelle Mead actually reminds me of the Gossip Girl book a lot, and so saying I don't want to read them is slightly hypocritical since I've been reading Gossip Girl. However, Gossip Girl + vampires? It doesn't appeal to me. I'm not completely ruling this series out, though, so leave me a comment if you read it, and what you thought! Should I give this series a chance?
.
The Lunar Chronicals by Marissa Meyer has been on my radar and to-read shelf for far too long! I am absolutely dying to read this series, however I promised myself to not buy any more books until I've read everything I own – that's 18 more books until I'm allowed to purchase anything else (by my own ruling, yes, but I need to stick to it). Everyone who has read this book loves it, and I love the synopsis of Cinder, and the fact that the books are re-tellings. Everything about this book appeals to me, yet I can't read it yet! I'm dying here!
.
I adore The Summer I Turned Pretty by Jenny Han, so you'd assume I'd read To All The Boys I've Loved Before straight after, right? Wrong! I actually don't know why I didn't pick this book up straight after finishing the TSITP trilogy, yet I simply didn't. And with the sequel being released recently, I'm more and more eager to read it! It's on my to-read shelf, and hopefully I'll get to it one day! Jenny Han's writing is so fun, and her books are a nice, easy read, so maybe I'll get around to it next time I go on holiday, or something. My birthday's coming up soon, too – anyone? 😉
.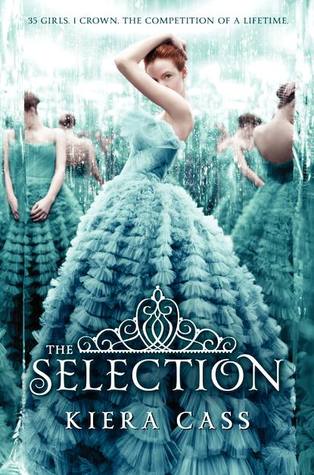 Primarily, I was quite shocked when I read the synopsis for The Selection by Kiera Kass, because I'd had an idea for a novel exactly like it a week before! This is on my to-read shelf, but the more I look at it, the more I want to take it off, because the synopsis no longer appeals to me as it did when I first read it. However, it has very good ratings, and the majority of readers loved it. Thus, it's still on my to-read shelf, but this is probably a series I'll never get to. Leave me a comment if you've read it, and tell me what you thought!
.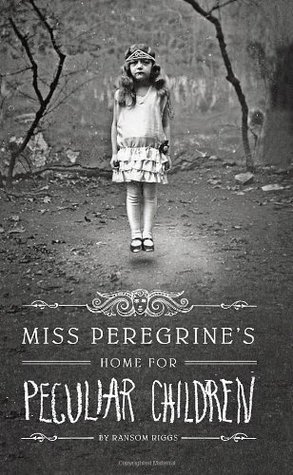 As soon as I heard about Miss Peregrines Home for Peculiar Children by Ransom Riggs, it had my attention. If you've read some of my past posts, you'll know I've recently been trying to wean myself into scary/thriller/dark books, and I feel as though this novel would be perfect for doing that. Plenty of the people who read it said was great and loved the incorporation of pictures, and so this is high up on my to read shelf. Getting around to reading it is the next obstacle!
.
.
Uglies by Scott Westerfield has been on my to-read shelf for as long as I can remember. The premise for this novel really interests me, and I definitely want to read it at some point, but it is again finding the time that is my problem. This book is definitely one like the books I used to be obsessed with – The Hunger Games, Divergent, The Maze Runner – but I'd definitely like to get into dystopian novels more, because I really enjoyed going back to dystopia to read Shatter Me, and I feel as though this will be equally as entertaining.
.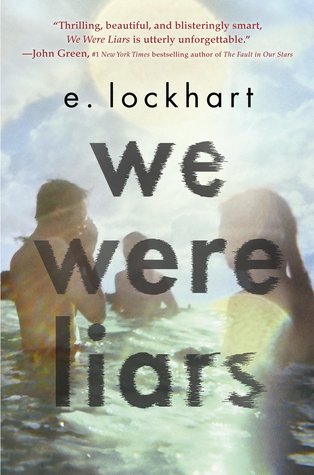 Finally, last on my list is a very popular YA novel as of this year. We Were Liars by E. Lockhart is supposed to be amazing, and so I jumped on the bandwagon at the start of the year by reading a sample. However, I got bored straight away, and didn't really give it a chance because I was reading a sample, and so I didn't pay anything or feel obliged to read it. Around a month later was when this book really got big, and I felt silly for not reading it beforehand. Nevertheless, I still go on having not read this book, with mixed feeling as to whether I want to or not. Have you read this novel? Tell me in the comments whether you think it's worth me reading it and if you enjoyed it as much as everyone says!
---
So, there was 10 popular books I haven't read. Have you read all of these books? Which of these if your favourite? What is a popular book you haven't read? Tell me in the comments! Until next time!