Hello everyone! So I am a big user of GoodReads – I was never usually one for categorizing my books, but I've found GoodReads to be such a simple and comprehensible way to do it, that now I have loads of shelves! Thus, I thought I'd give you the run down of what's on my 'favourites' shelf, which the site encourages you to make, because it'll be a nice little insight into my all time favourite books that I may not have spoken about on this blog before.
---
Everything Everything by Nicola Yoon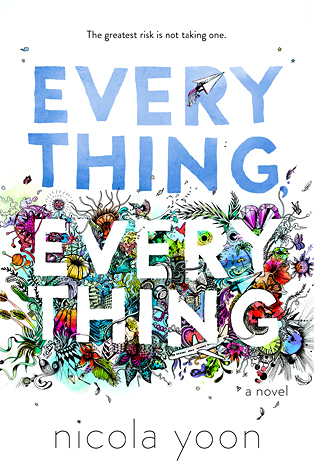 This innovative, heartfelt debut novel tells the story of a girl who's literally allergic to the outside world. When a new family moves in next door, she begins a complicated romance that challenges everything she's ever known. The narrative unfolds via vignettes, diary entries, texts, charts, lists, illustrations, and more.
Now, I have definitely spoken about this book before. In fact, you can read my review of this book here. I received Everything, Everything from NetGalley, but enjoyed it so much I ended up awarding it 4.5/5 stars. I felt it was a very upbeat novel (most of my favourites are), and something I would like to reread in the future.
.
Only Ever Yours by Louise O'Niell
In a world in which baby girls are no longer born naturally,
women are bred in schools, trained in the arts of pleasing men until they are ready for the outside world. At graduation, the most highly rated girls become "companions", permitted to live with their husbands and breed sons until they are no longer useful.
This is probably my favourite stand-alone dystopian novel. It's not a happy novel, might I add, which kind of adds to the allure of it for me. O'Niell doesn't compromise her writing and stunning storyline just so the book will have a happy ending. Not all life events do have happy endings, and I'm glad O'Niell reflected that here. Only Ever Yours is very interesting, and actually challenges many of today's customs in a discreet way – a way that makes you think.
.
Fangirl by Rainbow Rowell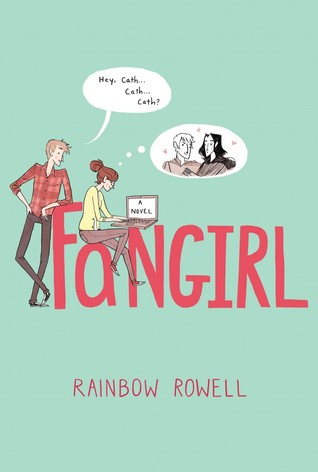 Now that they're going to college, twin sister Wren has told Cath she doesn't want to be roommates. Cath is on her own, completely outside of her comfort zone. She's got a surly roommate with a charming, always-around boyfriend, a fiction-writing professor who thinks fan fiction is the end of the civilized world, a handsome classmate who only wants to talk about words… And she can't stop worrying about her dad, who's loving and fragile and has never really been alone. For Cath, the question is; can she do this?
I remember starting this book on a plane on my way to Spain. I remember then racing through and finishing it completely the next day at the beach. Fangirl is a book we can all relate to in one way or another – we've all been stuck in a bubble of utter love for someone unreachable, right? Someone fictional, someone famous, someone legendary. In our eyes, anyway. Rainbow Rowell's Fangirl explores this love transitioning into adulthood through the character of Cath. This book is utterly uplifting, relatable, funny and sweet, and a great light read that will have you hooked from page one.
.
Eleanor & Park by Rainbow Rowell
Eleanor… Red hair, wrong clothes. Standing behind him until
he turns his head. Lying beside him until he wakes up.
Park… He knows she'll love a song before he plays it for her. He laughs at her jokes before she ever gets to the punch line.
Set over the course of one school year, this is the story of two star-crossed sixteen-year-olds—smart enough to know that first love almost never lasts, but brave and desperate enough to try.
Another book by Rainbow Rowell, Eleanor & Park is a snippet of 2 misfit teenagers from Omaha, Nebraska in 1986. I absolutely love books like this; ones where the storyline isn't sensationalised, ones where it's like peeking through into someone else's life for a while. Rowell crafts this novel into alternating chapters between Eleanor and Park, who each have their own personal quirks, problems, and insecurities. It's great to finally see a teenage couple who aren't perfectly matched – or perfect looking – fall in love.
.
Anna and the French Kiss by Stephanie Perkins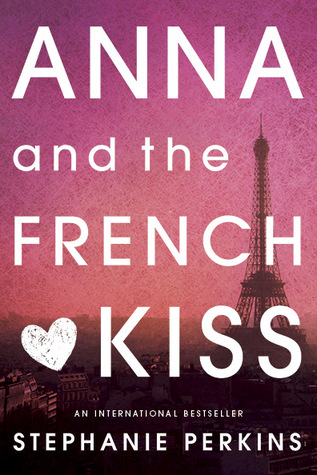 Anna is looking forward to her senior year in Atlanta, where she has a great job, a loyal best friend, and a crush on the verge of becoming more. Which is why she is less than thrilled about being shipped off to boarding school in Paris–until she meets Étienne St. Clair. Smart, charming, beautiful, Étienne has it all…including a serious girlfriend.
But in the City of Light, wishes have a way of coming true. Will a year of romantic near-misses end with their long-awaited French kiss?
I read this on the same holiday as Fangirl, and I'm pretty sure it took me less than a day I was so absorbed in the story! Anna and the French Kiss is a story of unprecedented love, but love you'll work for, and a few morals are thrown in there along the way. This book is as funny and charming as Étienne himself, and the perfect light-hearted summer read.
.
The Book Thief by Markus Zusak
Set during World War II in Germany, Markus Zusak's The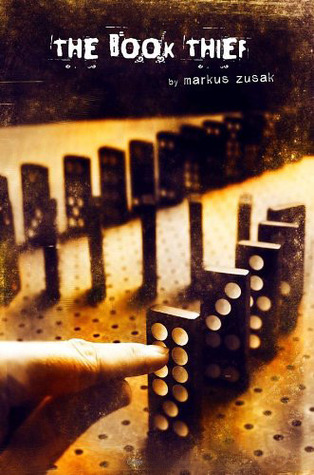 Book Thief is the story of Liesel Meminger, a foster girl living outside of Munich. Liesel scratches out a meager existence for herself by stealing when she encounters something she can't resist–books. With the help of her accordion-playing foster father, she learns to read and shares her stolen books with her neighbors during bombing raids as well as with the Jewish man hidden in her basement before he is marched to Dachau.
The Book Thief is a novel written in the innovative perspective of death himself. I really enjoyed this narrative in particular, because it was like reading in third person, but said person has opinions. There are also the incorporation of German definitions so as to make the story much more raw and German traditional. This book is 550 pages long, but frankly, I didn't notice! This book is so captivating, I failed to realise how many pages I'd actually read, and it didn't take me long at all to complete this book!
.
The Perks of Being a Wallflower by Stephen Chbosky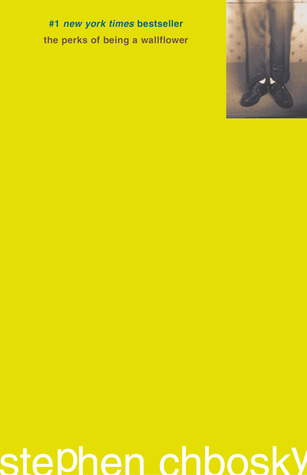 Charlie is a freshman. And while he's not the biggest geek in the school, he is by no means popular. Shy, introspective, intelligent beyond his years yet socially awkward, he is a wallflower, caught between trying to live his life and trying to run from it.
Charlie is attempting to navigate his way through uncharted territory: the world of first dates and mix tapes, family dramas and new friends; the world of sex, drugs, and The Rocky Horror Picture Show, when all one requires is that perfect song on that perfect drive to feel infinite. But he can't stay on the sideline forever. Standing on the fringes of life offers a unique perspective. But there comes a time to see what it looks like from the dance floor.
It's very difficult to successfully write a novel in a series of letters, yet Chboksy's The Perks of Being a Wallflower follows Charlie as he pens letters to a nameless recipient, who is, perhaps, the reader. Once I realised this novel was written as letters, I was a little put off – you shouldn't be. This is the only occasion I've found a book that I love that's written in letters. Charlie's inner monologue is beautiful to read, causing this book to be probably my favourite ever.
.
The Summer I Turned Pretty by Jenny Han
Belly measures her life in summers. Everything good,
everything magical happens between the months of June and August. Winters are simply a time to count the weeks until the next summer, a place away from the beach house, away from Susannah, and most importantly, away from Jeremiah and Conrad. They are the boys that Belly has known since her very first summer–they have been her brother figures, her crushes, and everything in between. But one summer, one terrible and wonderful summer, the more everything changes, the more it all ends up just the way it should have been all along.
This book is a fun, light-hearted summer read that simply makes me happy. It's very enjoyable, and prone to rereads, and though part of a series, is just as good alone. The Summer I Turned Pretty is definitely a beach read, and definitely gives me hope that maybe my summer will come one day! Jenny Han writes in a captivating manner that makes you want to read more and more, with chapters left at cliffhangers, and a fast paced novel with a storyline any teenage girl would love to come true.
.
A Work In Progress by Connor Franta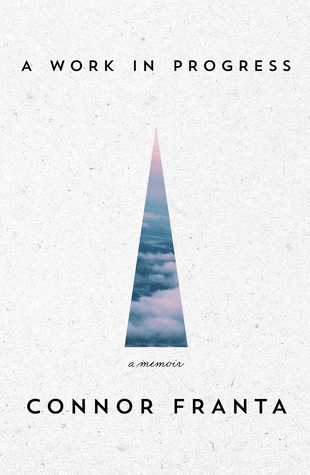 Here, Connor offers a look at his Midwestern upbringing as one of four children in the home and one of five in the classroom; his struggles with identity, body image, and sexuality in his teen years; and his decision to finally pursue his creative and artistic passions in his early twenties, setting up his thrilling career as a YouTube personality, philanthropist, entrepreneur, and tastemaker.
Exploring his past with insight and humor, his present with humility, and his future with hope, Connor reveals his private struggles while providing heartfelt words of wisdom for young adults. His words will resonate with anyone coming of age in the digital era, but at the core is a timeless message for people of all ages: don't be afraid to be yourself and to go after what you truly want.
In this captivating yet intimate memoir, Connor Franta discusses the ups, downs and arounds of his life up to now. A Work In Progress is just that – unfinished, undiluted, and unadulterated honesty on Franta's part, teaching us the who-what-when-where-why-and-how s of growing up in the digital age of the 21st century. Franta's literary voice is so profound, so authentic, you feel an urge pushing you to read more. I really enjoyed this book, and took so much from it. I would definitely recommend.
.
Looking For Alaska by John Green
Before. Miles "Pudge" Halter's whole existence has been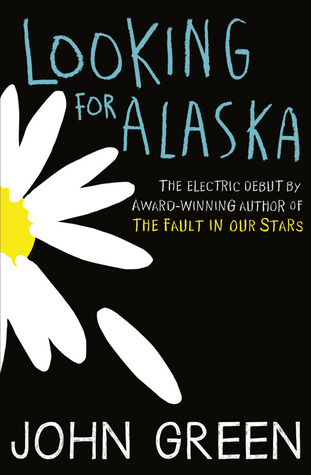 one big nonevent, and his obsession with famous last words has only made him crave the "Great Perhaps" (François Rabelais, poet) even more. He heads off to the sometimes crazy, possibly unstable, and anything-but-boring world of Culver Creek Boarding School, and his life becomes the opposite of safe. Because down the hall is Alaska Young. The gorgeous, clever, funny, sexy, self-destructive, screwed-up, and utterly fascinating Alaska Young, who is an event unto herself. She pulls Pudge into her world, launches him into the Great Perhaps, and steals his heart.
After. Nothing is ever the same.
Due to this novel being the first of John Green's, I can appreciate the characters much more than those in Paper Towns, who I feel are an absolute ripoff of every character in this book. The parallelisms between Quentin and Pudge, and Margo and Alaska are endless. However, this is the original and, in my opinion, much better. In Looking For Alaska, the characters are all flawed, but it makes it that much better, for they thus appear authentic and draw you deeper into the novel. The structure of the book is endlessly anticipating that the suspense is ever-building and ever-destroying when 'After' finally arrives. I love the plot for this book – when I read it, it was unlike anything else I'd read. Everything is perpetually built up from the start, and the pressure builds until it's finally all released in the second half of the novel. This book is funny, charming, releatable, and simplistically teenage, I'm surprised a teenager didn't write this himself.
.
The Mortal Instruments by Cassandra Clare
When fifteen-year-old Clary Fray heads out to the Pandemonium Club in New York City, she hardly expects to witness a murder―much less a murder committed by three teenagers covered with strange tattoos and brandishing bizarre weapons. Then the body disappears into thin air. It's hard to call the police when the murderers are invisible to everyone else and when there is nothing―not even a smear of blood―to show that a boy has died. Or was he a boy?
This is Clary's first meeting with the Shadowhunters, warriors dedicated to ridding the earth of demons. It's also her first encounter with Jace, a Shadowhunter who looks a little like an angel and acts a lot like a jerk. Within twenty-four hours Clary is pulled into Jace's world with a vengeance, when her mother disappears and Clary herself is attacked by a demon. But why would demons be interested in ordinary mundanes like Clary and her mother? And how did Clary suddenly get the Sight? The Shadowhunters would like to know…
I was going to talk about all of the books separately in lots of detail, but that would take far too long! Frankly, though, this is my favourite book series of all time, which is surprising because it's fantastical, and I'm not generally a big fan of fantasy literature. However, The Mortal Instruments is based on so much more. Forget all you know about vampires, werewolves, faeries, and warlocks, for Cassandra Clare rewrites them all into her own Shadowhunter universe. City of Bones opens with Clary Fray, ordinary teenage girl (or so she thinks), who meets Jace and is thrown into the Shadowhunter world. In City of Ashes, Clary faces the facts that – despite her not wanting to be a part of it – she is a prime puzzle piece in the Shadowhunter world. But it's a terrible truth that's keeping her down. In City of Glass, Clary travels to the Shadowhunter city of Alacante, and discovers secrets about her family she was never told. In City of Fallen Angels, Clary is finally living in harmony with the Shadowhunter universe. But nothing is ever that simple. In the penultimate book City of Lost Souls, Clary explores the limit at which love will take her, pushing it with every action. And finally, in City of Heavenly Fire, Clary and her Shadowhunter friends fight in the war to end all wars. The stunning conclusion ties all loose ends, and the danger has come to a close. Or so we think…CUE THE LAST HOURS (Released in 2016).
.
The Host by Stephenie Meyer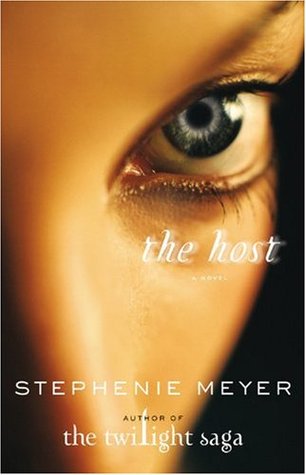 Melanie Stryder refuses to fade away. The earth has been invaded by a species that take over the minds of human hosts while leaving their bodies intact. Wanderer, the invading "soul" who has been given Melanie's body, didn't expect to find its former tenant refusing to relinquish possession of her mind.
As Melanie fills Wanderer's thoughts with visions of Jared, a human who still lives in hiding, Wanderer begins to yearn for a man she's never met. Reluctant allies, Wanderer and Melanie set off to search for the man they both love.
At 620 pages, I'm pretty certain this is the longest book I've ever read! Dubbed as Meyer's first book aimed at adults, The Host is a sci-fi novel following Melanie Stryder who's alive in the times that an alien species descends and takes over the bodies of humanity one by one. They aim to live harmoniously, yet some ungovernable members of humanity won't be squashed down so easily. Whilst it's supposed to be adult-aimed, I would say that The Host is much more of a young adult book, due to the age of the protagonists and the general feel of the novel. This is one of my favourite books, despite my lack of love for the sci-fi genre, and I would recommend you don't judge it based on your feelings towards Twilight! It's really very good.
---
Thank you for reading! You can view this shelf on my GoodReads here. If you get this far, comment down below your favourite book and why!